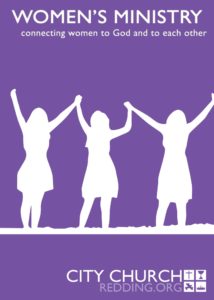 Mission Statement
Developing relationships for nurturing, socialization, and support, understanding that the ministry of Connection Church requires that everything we do be for the greatest purpose of making disciples.
It is our intent to design opportunities for women to:
Make or strengthen their connection to God
Make or strengthen their connection with other women
Ministry Opportunities
Fun Events – to vitally connect with other women.
Support Events – to help women experience freedom and the fullness of the Holy Spirit.
Teaching Events – to help women grow in grace, knowledge of the Word, and how to live out their Christian faith.
Serving Events – to give opportunity to serve where there's a need that resonates with women, and in the process experience community and friendship-building.