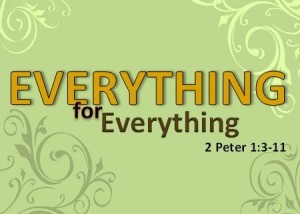 To the Family of the City Church,
I hope this letter finds you doing well.  I am excited to write to you this month and talk to you about some of the things that are going on in around the City Church.  I think you'll be encouraged by these things and that you will find them to be helpful in the next steps you are taking in Loving God, Growing Together and Serving Others.
We announced in the beginning of February that our church council had made the decision to bring Pastor Chris Light on our staff as an Executive Pastor.  This is huge step of faith for us, so I am asking for your prayers and financial support toward this decision.  There has already been a significant improvement in our church in terms of staff organization and cohesion.  Pastor Chris is a very gifted leader and is stepping into this role at one of those points that we recognize as coming at just the right time.  His title sounds like he should be doing my job, so some of you have wondered if I am going anywhere.  Nope, I'm not.  He is taking over a lot of the day to day functions of pastoring so that I am free to work on the larger matters of vision, teaching, and leading City Church into the full breadth of what we know God has called us to do in our part of the expression of Christ's Body in this community.  With the addition of Pastor Chris to our church staff we have a really complete and functional team of leaders who have the right heart, right gifts and right roles to break out in an all-out sprint into our future of Loving, Growing and Serving for the growth and glory of God's Kingdom.
Another exciting development that has been in the works for some months now is a revamp to our School of Church Leadership called Qadash.  From the very beginning of this school (nine years ago) we have had to turn people away who wanted to get in on the deeper levels of Bible training and study that we offered in Qadash because the design and intention of the program was to equip those who were preparing themselves for primary leadership roles in the church or as a step toward vocational ministry.  The question has been asked for years now, "Why can't we have a Qadash-lite?"  I always think, "Same taste, half the calories!" and that has not been helpful at all.  I'm happy to announce that in June we will offer a parallel program to Qadash that we are simply calling "GROW."  Brad Fulton and I have been working on reformatting the teaching content in Qadash so that we could offer the basic Bible track in a 6:30pm to 8:00pm time slot on Tuesday evenings.  GROW participants could sit in on the Bible training along with the Qadash students and then from 8:00pm to 9:30pm the ministry students would be taken through the personal, spiritual and leadership development training that is geared for their future as leaders and pastors.  The Bible track classes will be offered as open enrollment and without cost unless you wanted to purchase the textbooks that are prescribed for that course.  In order to make this as available as possible we pushed the start date for the next trimester of Qadash three weeks later than what we normally would.   That date is Tuesday, June 3rd which falls after the end of the spring session of our Community Groups.  The course theme for the next trimester is a survey approach to the New Testament with a particular emphasis on the book of Romans and is 10 weeks long.  Look for enrollment information to show up for GROW at the resource center, your weekly bulletins, and announcements over the next few weeks.
Beginning this Sunday we will start a new teaching theme that I am calling "Everything for Everything."  I thought this teaching emphasis would focus primarily on the first eleven verses of chapter one of Second Peter, but as I've continued praying, reading, and planning I've decided to take a verse by verse approach to the entire book.  This will take 15-16 weeks to do and push into the end of July to complete.  Peter's first letter was written to encourage people who were facing great persecution for their faith and following of Jesus.  When he set out to write this second letter, much of that persecution had subsided, but new threats faced these believers.  It seems that the calmer things are around the church, the riper the environment is for false teachers and problems to arise within the church.  All you have to do is spend a few minutes reading the titles of Christian books or pay attention to the "spiritually-sounding" things that people post on Facebook and it is evident that there is a lot of confusion around who we are as Christians and what we believe.  If you don't think that this kind of environment is being populated with people who have self-serving motivations to mislead people or who are deluded themselves, I would encourage you to shake yourself a bit, sit up, and take this thing a bit more seriously than that.  The warnings that Peter offers in this letter are right on point for our times and the conditions of Christian spirituality today.  That's not all that Peter says in this powerful letter, but it is one of the reasons I decided to teach through the whole book.  The assurance is true; God's divine power has given us everything we need for life and godliness.  We need to find a way to access and persist in the great truths that center on Jesus and His power to make us into new people not just those who are slightly improved.  This focus of teaching and preaching will saturate our thoughts in the wonder of God providing "His Everything for our Everything".  But along the way we will also glean some important warnings and reminders so that we can keep our hearts anchored in the truth that belongs to Jesus alone.  Remember that teaching theme starts this Sunday.  Invite and encourage others to join in.
We are just about three weeks out from Easter Sunday.  I want to encourage you to go out of your way to invite, invite, invite!  The first expression of our mission is to introduce people into a loving relationship with God.  Easter Sunday is an extraordinary opportunity to do that.  We have some great things planned for the service, but most importantly the message of Christ's Gospel will be declared clearly, passionately, and creatively.  Don't miss this opportunity to ask even those people who have said "no" to you in the past.  That was yesterday… this is today.  You have no idea what the Holy Spirit has been doing to draw them to Christ while you waited, slept, and watched American Idol.  Ask again.  We won't be able to see with our own eyes what kinds of things God is able to do unless we step into the realm of faith and Kingdom risk.  Remember also, that there are those e-invites now available under the "Contact" tab on the new and improved CityChurchRedding.org website.
Community Groups are firing back up next week.  The depth of God's work in these groups is growing session by session.   We will again have groups that focus on marriage, some that are gender based, some on a themed bible study, and a couple that take the messages given on Sunday and talk and pray them into a deeper application in a mid-week small group gathering.  There are plenty of places and times to work this important point of connection, fellowship, and holy interaction into your schedule.  Don't wait around for a better time; you will wait yourself into spiritual stagnation.
Lastly, I wanted to let you know what was going on with Pastor Steven Lennstrom.  Steven and Amy became a part of City Church a few years ago, moving to this community to attend Simpson University.  At the end of April Stephen will graduate from Simpson.  He has applied to Cambridge University in the United Kingdom and they are moving to the Seattle area for a few months to prepare for a move to England in the fall.  Stephen and Amy have been great servant-leaders here leading greeters ministry, serving in Children's ministry and most recently leading our ministry to young adults.  We are sorry to see them go, but very excited with them for their future.  We will be praying for them and saying a formal goodbye in the Sunday service on April 13th.  Be sure to thank them for their role among the pastoral leadership here and bless them with us as they prepare to move away.
I think that's it for now.  Thank you for sticking with it to read through this novel-sized letter.  There are just so many good and exciting things going on, I didn't want to miss the opportunity to share them with you and encourage your faith and participation in them.  I noticed something about Paul's letters recently.  Almost every letter begins with a pronouncement of grace upon those reading, but every one ends that way.  I usually sign with "blessings", but I'll go with the great Apostle Paul as an example for me…
May you grow in the grace and knowledge of Jesus, our King and Savior,
Pastor Jack